Many manufacturers simply do not take sufficient precautions when it comes to protecting the chassis, arches and box sections on the underside of your car. Over the years I have seen far too many of my own Japanese and German cars being destroyed from the underneath upwards, so when I started Auto-Genie, I wanted to incorporate undersealing and chassis protection services within my overall offering. This service is not mobile. All undersealing and chassis protection work is carried out at APT in Lenwade, near Norwich. At this facility I am able to complete inspections for prospective clients, as well as thorough undersealing work to your exact requirements. Some Lancer Evo clients insist on fuel filler necks being dropped as well as the fuel tanks being removed. Some Honda clients insist on the sill covers being removed to enable proper inspection of the typically corroded sills prior to rust being treated and removed. I stock products from Bilt-Hamber, 3M, and Hammerite with access to many more.

The nature of undersealing work is very personal to each owner, so please get in touch to discuss how I may be able to assist you in protecting your car's future.
Powered by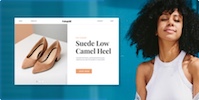 Create your own unique website with customizable templates.